Chase Briscoe fought through yellow flags and quite a few kilometers to get his first NASCAR Cup Series win at the Ruoff Mortgage 500 in Phoenix, with Ross Chastain finishing P2 and Tyler Reddick completing the podium.
Ryan Blaney led the field from pole position, with Denny Hamlin in P2. Kyle Busch exploded into the race, surging from P11 to P8 after crossing the starting line. Kyle Larson started at the back following his win at the Auto Club Speedway at the end of February.
An Eventful Race
Joey Logano started in the lead after the competition caution pit stops on lap 26 with Chase Briscoe passing Logano for the lead on lap 33.A few laps later, on lap 38, Austin Dillon lost control in turn 2 from P12, inciting contact with Kyle Busch before hitting the wall. Corey LaJoie in P30 sparked a yellow flag when he hit the wall and lost a tire in turn 1 on lap 46.
Briscoe held the lead after the restart, but William Byron dove into the lead on lap 53 to win stage 1.
Ryan Blaney Wins Stage 2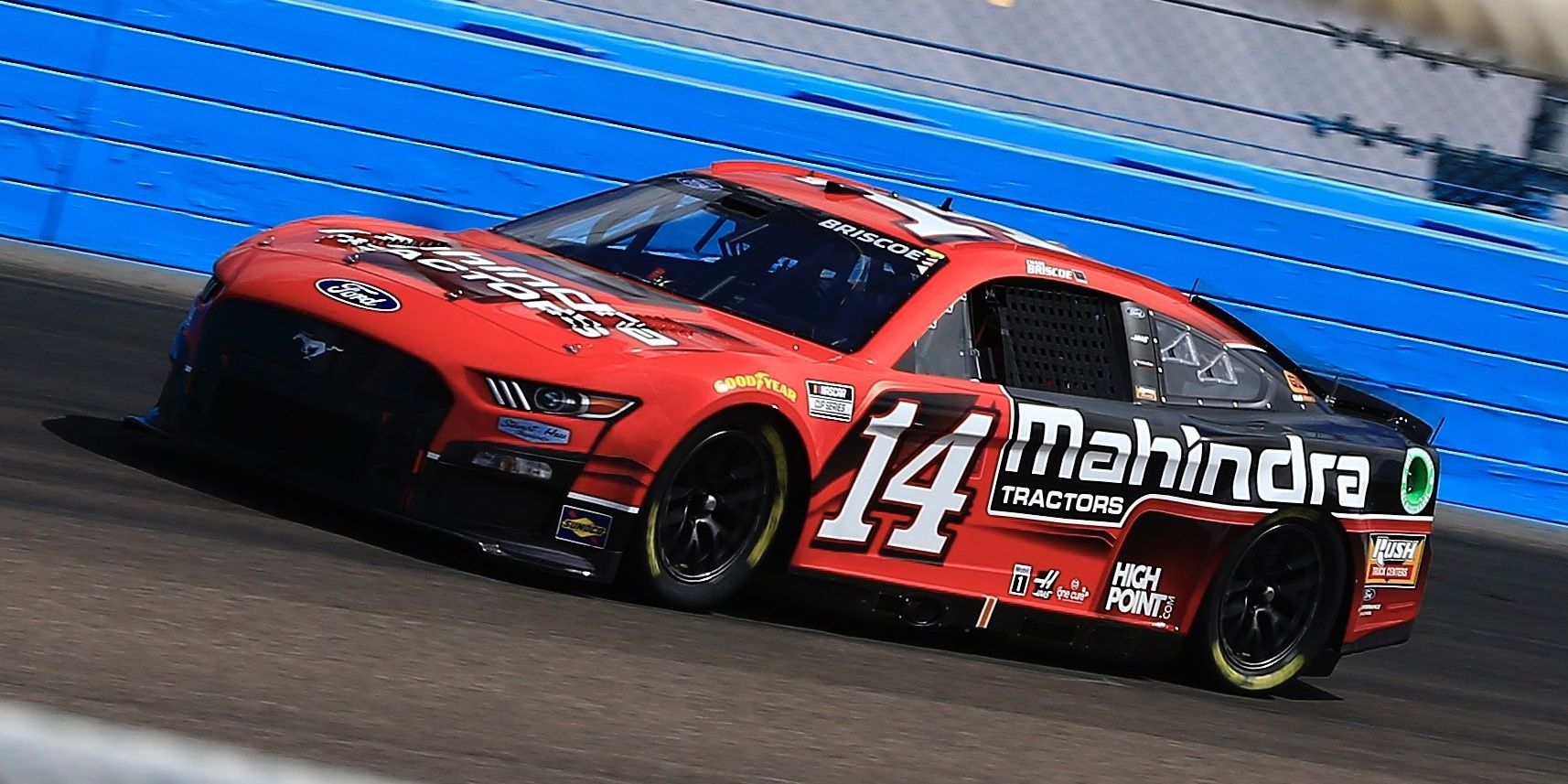 Stage 2 started on lap 70 with Blaney leading from Kyle Busch. Christopher Bell brought out another yellow flag after spinning from P16 and losing a tire on lap 119. Lap 126 saw the restart with Elliott leading from Blaney, who took P1 on lap 133, and held it to win stage 2.
Elliott started stage 3 leading from Kevin Harvick, who spun and fell back to P5 on lap 195. Martin Truex Jr. blew a tire on lap 221, while running in P12, hitting the outside wall and spinning on the back straight, inciting another yellow flag.
Elliott held the lead on the restart from Briscoe, who dove and took P1 on lap 230. Kyle Larson later retired from a bent valve spring on lap 239. Erik Jones spun on lap 286 and hit the inside wall on the back straight, bringing out another yellow flag.
The race restarted on lap 293 with Briscoe leading from Harvick. Elliott spun from P7 on lap 304 for the final yellow flag of the race.
The restart on lap 310 allowed Briscoe to hold the lead for just two more laps to take the checkered flag and his first win in the NASCAR Cup Series, and one of the earliest winners in the new era of NASCAR.
10 Fast Facts About Darrell Waltrip
Read Next
About The Author